San Francisco's 1st Choice For
EMERGENCY RESTORATION SERVICES
WATER
•

FIRE

•

MOLD

&

MORE
Professional Restoration Services from a Local Team You Can Count On.
Facing water, fire, or mold damage? Lyon Restoration is ready to serve you 24/7 in the moment of emergency.
In the immediate aftermath of a fire to your home or business, you'll need to quickly decide who to call for immediate board-up services and emergency fire damage mitigation and cleanup services. At Lyon Restoration,

When water damage or flooding threaten your home or property, you can count on Lyon Restoration to respond right away to clean up the mess, extract the water, and dry your property. We provide fast,

Lyon Restoration provides fast and professional mold removal services for property owners throughout San Francisco and San Mateo Counties. We have helped numerous people in your situation identify,

In an instant, Mother Nature can unleash powerful weather patterns, leaving behind substantial storm damages to your home or business. Wind, water, hail and downed trees are just some of the things that can expose your property.
When a fire damages your home or business, it's often the items inside your property that you care the most about. Most items that do not suffer direct damage from heat or flames can be cleaned and restored including antiques,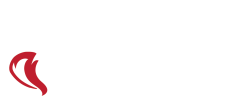 Lyon Restoration is the Bay Area's #1 choice when damage occurs. Our immediate response team is here to help 24/7.
24/7 Emergency Damage Service
Serving all of San Francisco and San Mateo Counties
Professional Service & Expertise You Can Rely On
When your property has suffered damage from water, fire, or mold, we understand how important it is for you to choose a company that knows how to cleanup the mess and mitigate the damage, but who will also provide exceptional service from start to finish.
At Lyon Restoration, we take immense pride in the way we treat our customers. We are a family business, and we are here for you.
Why choose lyon restoration?

We are a family-owned business that puts our customer's needs first.
When it's an emergency, you shouldn't have to wait. We'll be there as soon as possible.
We promise to be transparent and honest while providing the highest quality services.

I appreciate how kind and patient the team here has been with me. The people working here have been amazing and I am in awe of how kind they are to me and how professional they all are.
This company's owner takes a lot of pride in what he does. He pays attention to details and takes care of every customer, as if it were his mom.
The greatest people to know during a stressful time. When your life is turned upside down, because of a sudden catastrophe, these are the people you want by your side.

We Work with all major insurance providers. Including these fine companies...